*MR-3F 2000 Plus Foot Massager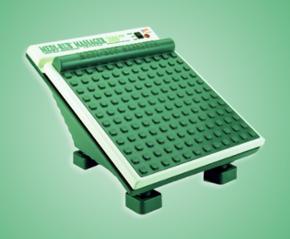 PURCHASE MEDI-RUB FOOT MASSAGER
SPECIFICATIONS:
Power Source: 120V, 60Hz, 1 AMP
(Also available in 220V, 50Hz, 1 AMP)
Weight: 10.4 lbs.
Max. Operation: 30 minutes
RPM Frequency: 3500 High - 2800 Low
Cord Length: 10 Feet
UL Listed: E209349
The MR-3F 2000 Plus Foot Massager is designed to stimulate blood flow in the feet and calves. It is widely used by healthcare and fitness industry professionals to aid in the prevention of cramps, swelling and many foot related problems. It has proven to be particularly effective in providing relief for those suffering from peripheral neuropathy and diabetes.

BENEFITS:

• Stimulates Blood Flow with Shoes On or Off
• Aids in Eliminating Cramps and Foot Aches
• Uniquely Designed Arch Bar for strengthening the Plantar Fascia
• Invigorates nerve endings related to vital points of reflexology
• For Personal and Clinical Treatment
FEATURES:
• Maintenance Free Design
• Commercial Grade 2 Speed Motor
• Industrial Strength Thermoplastic Enclosure
• All Steel Inner Construction
• 10 Point Inspection for Safe Mechanical Performance
• Balanced For Smooth, Quiet Operation
• Made In The U.S.A.
• Factory Direct Shipping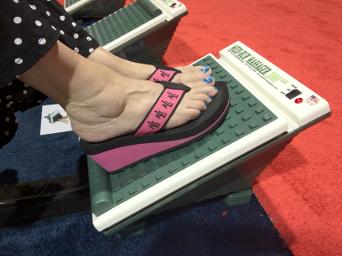 For Paraplegics and Quadriplegics
The Medi-Rub Foot Massager is very beneficial for paraplegics, quadriplegics or anyone who is wheelchair bound since it provides circulation to the feet and calves, keeping the feet from swelling and possibly preventing the formation of blood clots as well as helping to heal presure sores.
Note: To address the issue of the feet slipping, the massager may be requested with a reversed green pad so that the bar is on the bottom to keep the feet in place.

Reflexology
From Wikipedia, the free encyclopedia

An example of a reflexology chart, demonstrating the areas of the feet that practitioners believe correspond with organs in the "zones" of the body.
Reflexology, or zone therapy, is an alternative medicine involving the physical act of applying pressure to the feet, hands, or ears with specific thumb, finger, and hand techniques without the use of oil or lotion. It is based on what reflexologists claim to be a system of zones and reflex areas that they say reflect an image of the body on the feet and hands, with the premise that such work effects a physical change to the body.